Getting started with Google
Connect your calendar
When you sign up for ClassFolios using your Google email address, you have an option to integrate Google Calendar. Visit your Setting > Integrations page to confirm Google Calendar integrations.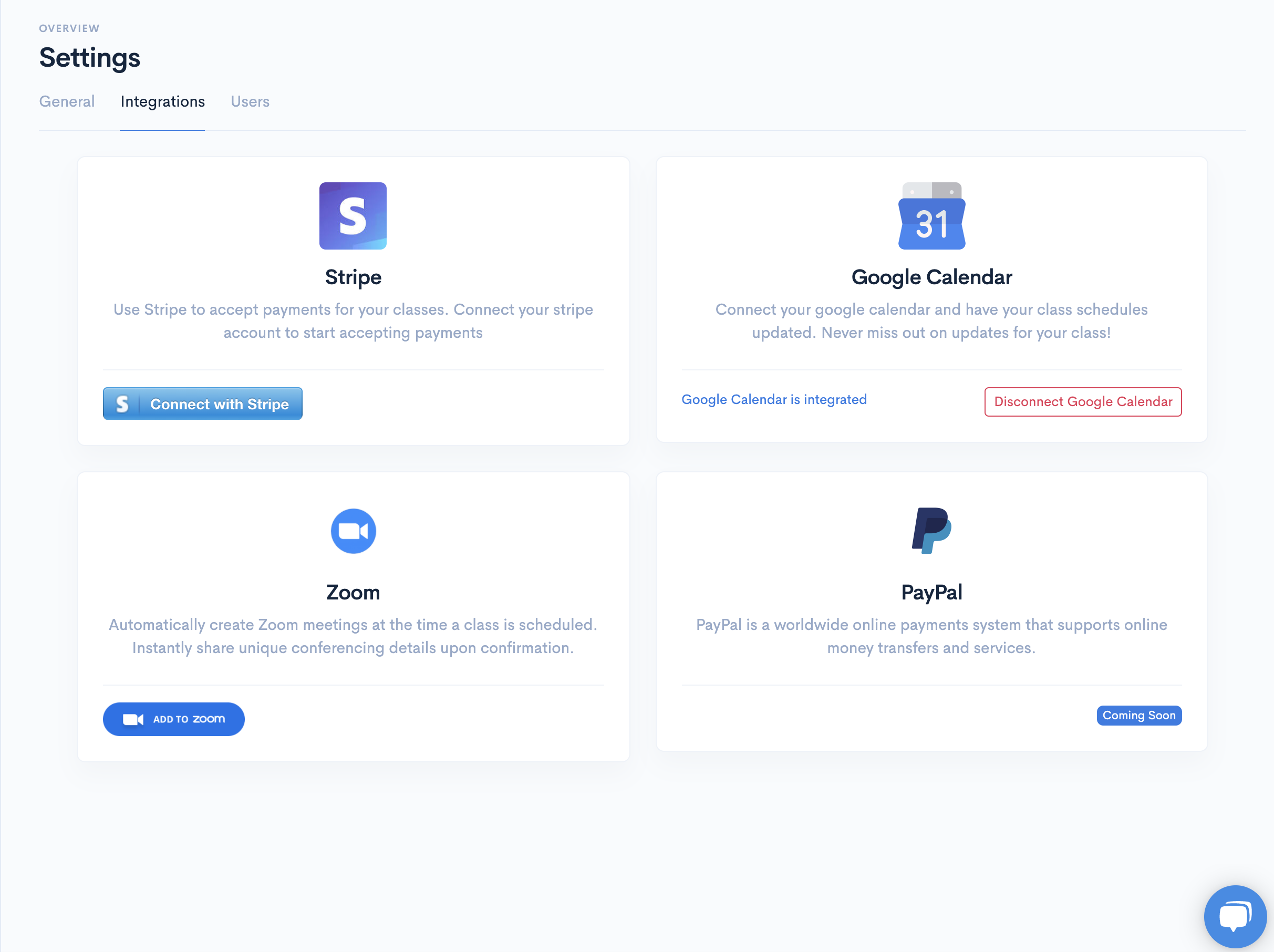 Scheduling Classes & Updating Calendar
Every time you schedule a class or change the class timing this will get automatically reflected in your Google Calendar. All the alerts which you have for Google Calendar will work as you them.
ClassFolios scheduling works for both single class and also for recurring classes.
Disconnect Google Calendar
In order to disconnect Google Calendar, simply navigate to Settings > Integrations page and click disconnect Google Calendar.