This guide will help you get started with ClassFolios!
Welcome to ClassFolios! In this article, we'll walk you through the basics of ClassFolios and all our features. We'll cover the layout of the dashboard, where to find specific information, and everything you'll need to get set up.
ClassFolios was designed with you in mind. Everything you need to run your business can be found in the navigation bar on the left.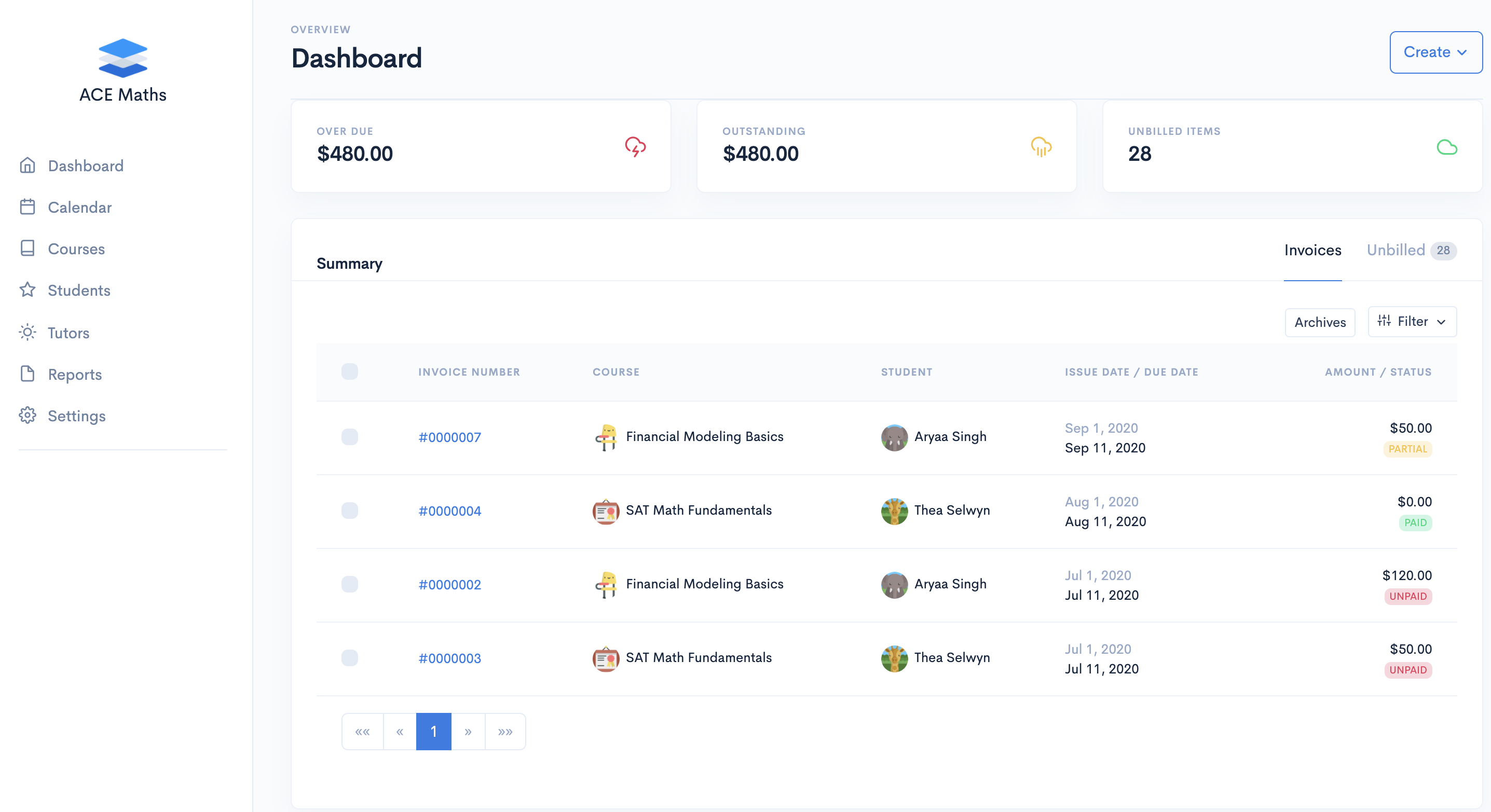 In order to get started using ClassFolios, there are a few things you'll need to mark off your check list. This includes:
Linking your Google Calendar for scheduling
Integrating with Payment service like Stripe or Paypal
Setting up your contracts
Set up and invite your students
You can manage all of the above in Settings.
Payments - This is where the magic happens. In Payments, you'll be able to view outstanding, overdue, and closed bills. This is also where you'll send invoices to clients.
Courses - Courses will give you an overview of every session logged by you or an associate tutor. When you view an individual session, you'll have access to in-depth session details including session reports.
Students - Similar to the tutors page, here's where you'll manage the personal details of your clients. You can also link a tutor to your client and create an engagement.