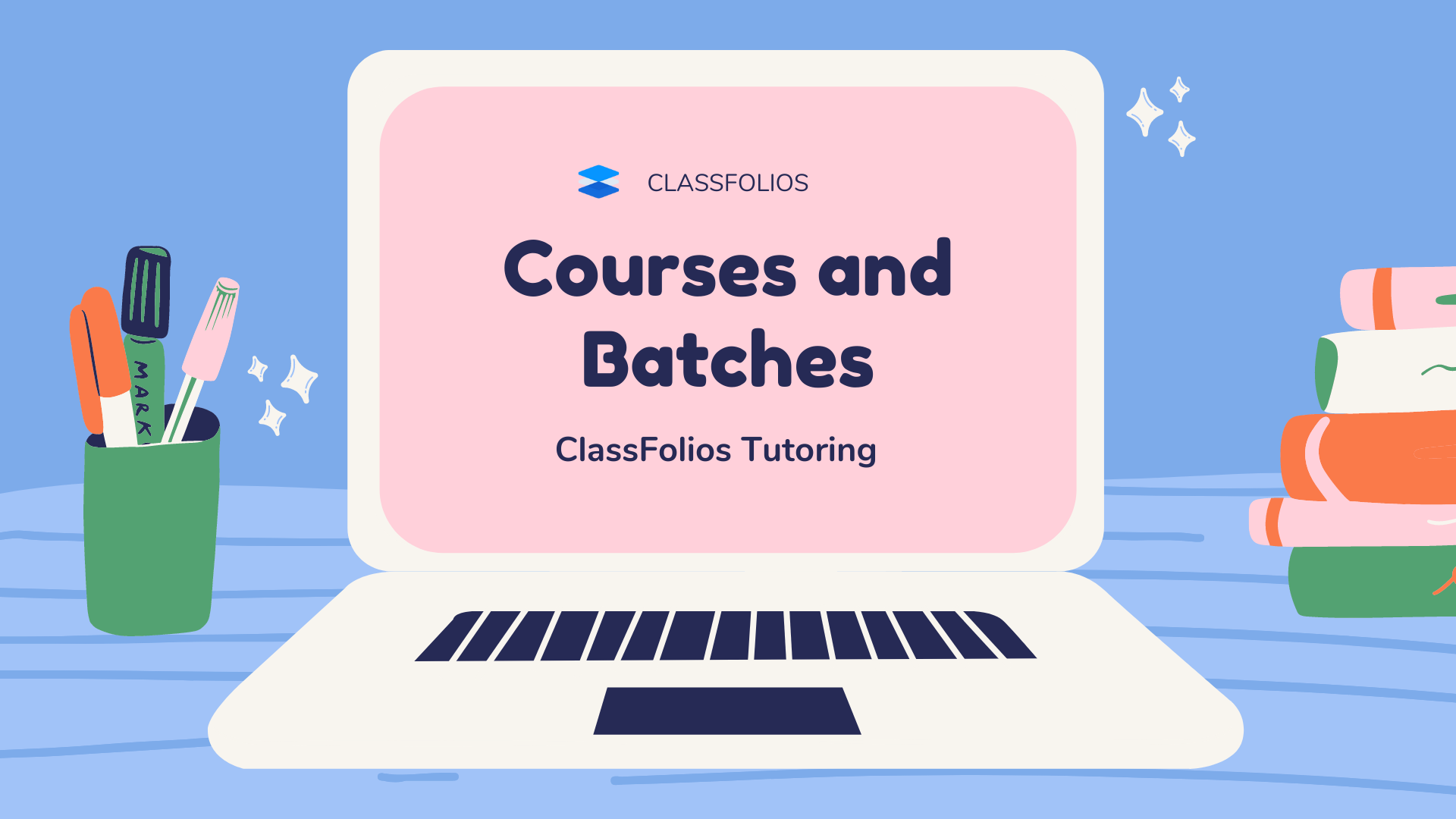 ClassFolios is designed for an array of tutors and instructors who typically run their business in a standard format. This could be an individual private tutor, homework help or a chess/music instructor who progresses their students at different levels. Courses and Batches are the fundamental grouping within ClassFolios. All sessions/classes are within the Batch.
Courses - Courses are top level grouping by grade, subject and knowledge area which you tutor.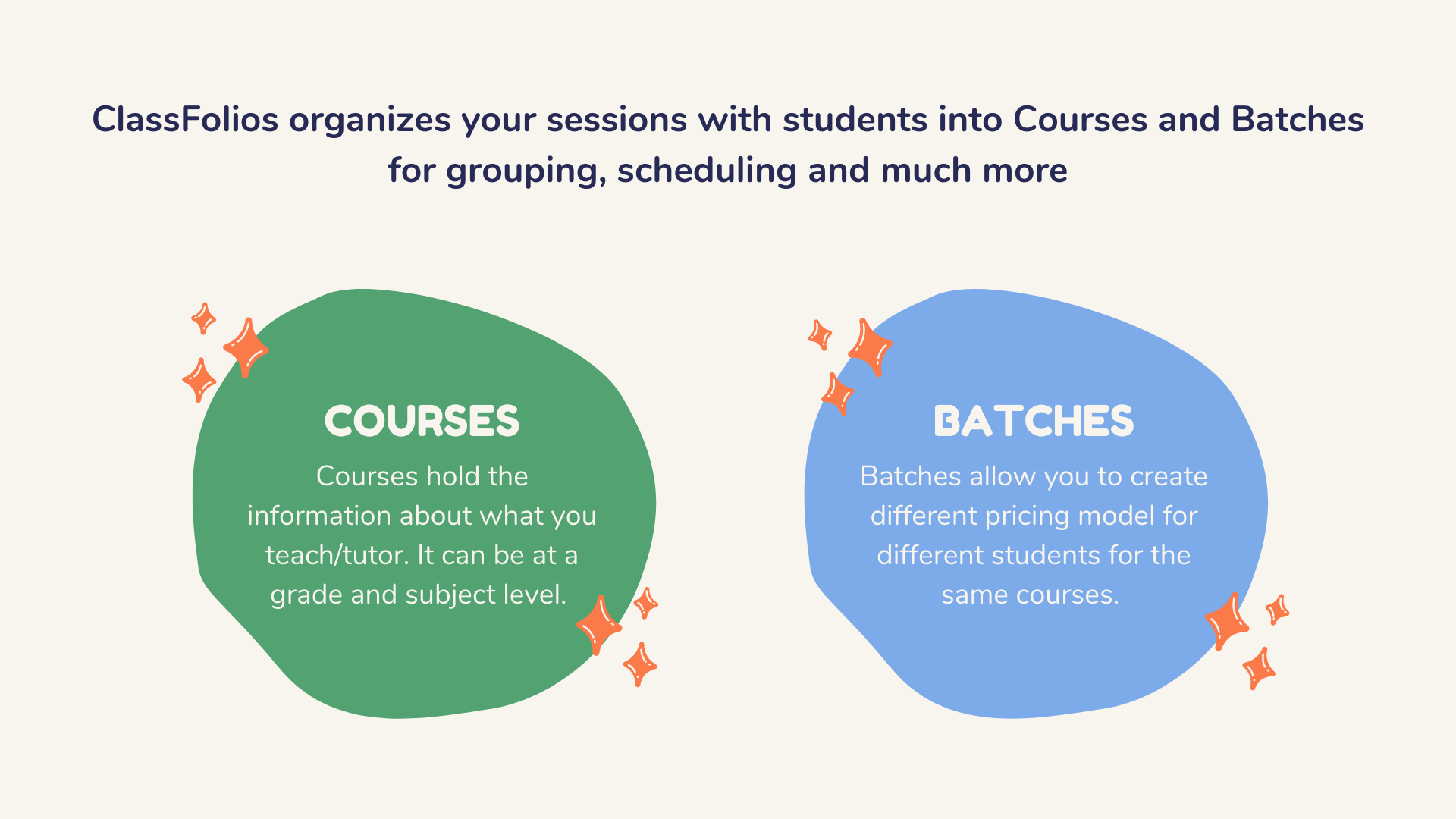 Batches - Batches helps to differentiate rates for students. Batches can also help in grouping tutoring engagements by tutors. For e.g., if there are two tutors running the same course can be differentiated by creating individual batches.
At a high level, each batch holds differences in pricing model, students, schedule and the tutor who is running it as depicted in the picture below.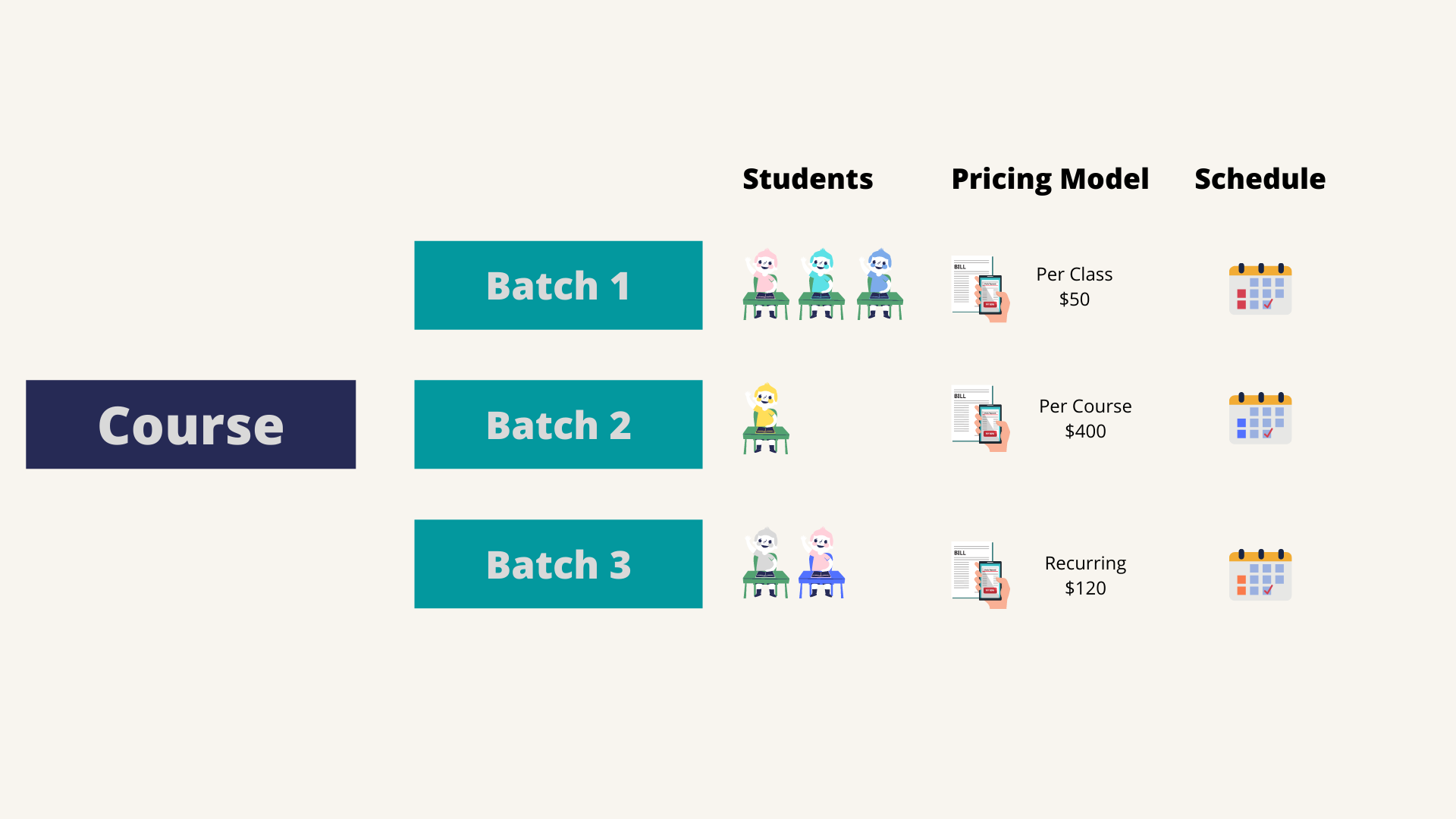 Sessions - give you an overview of every session logged by you or an associate tutor. When you view an individual session, you'll have access to in-depth session details including session reports.